It's time to move to Ghana's coastline during this vacation. Where extending over hundreds of kilometers of the magnificent coast of Ghana from Aflao in the western region of Africa many beach resorts. This place is indulging with nature's captivating beauty and enthralling picturesque scenes.
Arguably, this is the most attractive tourist place to visit in Ghana. But the question is what places to visit in Ghana and which are the best beach resorts in ghana? To answer your questions here in this post, we've curated ten ghana beach resorts.
10 Beach Resorts in Ghana
These are the 10 Top beach resorts in Ghana to visit in 2021.
1- The Royal Senchi Hotel, Senchi, Ghana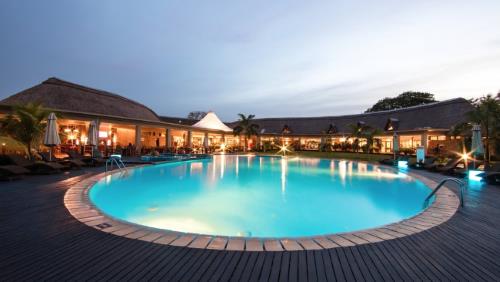 If you want to explore the beauty of nature and enjoy the vacation, then this resort is a must to explore. Royal Senchi resort is just half an hour away from Accra. It has everything that makes your day relaxing and beautiful. It contains more than 80 rooms and suites carefully designed and harmonized with the surrounding forests, giving it a great view romantic.
This place boasts of mesmerizing coastline and features a private terrace, balconies, and patio doors. From the tennis court to the spa and business center, you will get all the things that give you a luxurious royal stay. The main restaurant of the resort serves you a lip-smacking Ghanaian-centric buffet and an international la carte menu. This would be an excellent option to spend holidays.
2- La Palm Royal Beach Hotel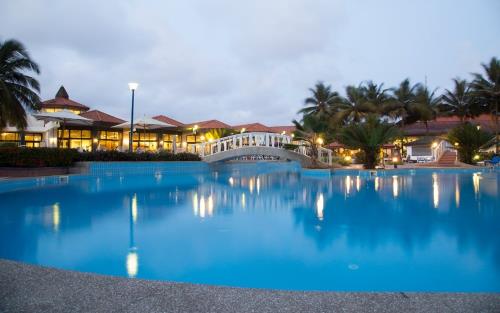 This beautiful resort cum hotel is situated in the capital of Ghana city-centre. The resort is present on the Atlantic Ocean seashore. La Palm Royal Beach Hotel is best for the businessmen and tourists who want to spend their vacations here.
The resort features luxurious rooms, restaurants, shopping malls, a swimming pool, a health club, and many more. This beach way is a perfect getaway for exploring nature's beauty and relaxing. La Palm is a perfect place to get in touch with nature.
3- White Sands Resort, Ghana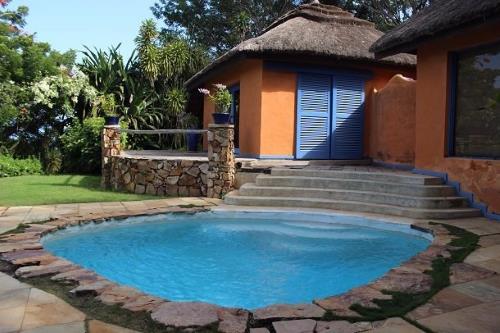 Get ready for the millionaire treatment in White Sands Resort. This is a deluxe resort that boasts an infinity pool, king-size rooms, and clubs. You will get delectable cuisine and the best authentic dishes of Ghana. White Sand Resort boasts a natural landscape and beautiful white sand beaches that make you moan for a while.
Take it easy and spend your vacation in this beautiful resort. You can also have high-end stuff and a fabulous night.
4- Bojo Beach Resort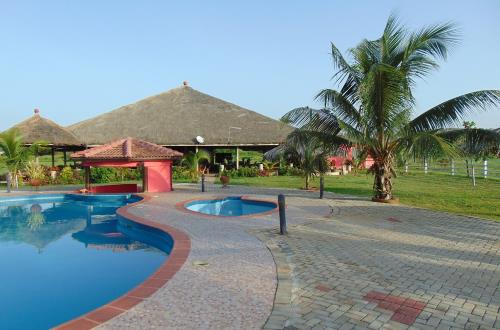 Bojo beach resort is another stunning resort situated opposite the Densu River Delta and the Atlantic Ocean. To reach here, you need to drive half an hour from Accra. This beach resort boasts an open-air corridor and modern-style rooms.
This resort welcomes you with oceanic beauty and picturesque landscape. The perfect white beach sand and deep blue ocean make you gaze every time you visit the place. The boutique hotel is also designed impressively and has airy suites.
5- Busua Beach Resort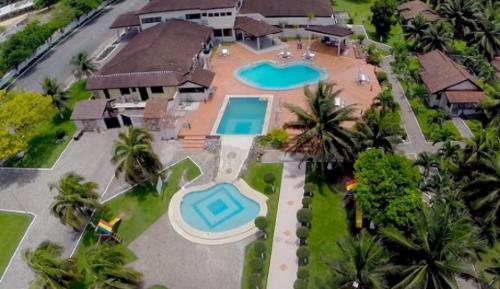 Busua Beach Resort is another luxurious beach resort in Accra, Ghana coastline. It is a beautiful destination that has 50 luxurious rooms and royal size suites, which are in chalet style. You will enjoy the Ghanaian cuisines in the restaurant.
The equisetic nature of sandy beaches and seashores is breath-taking and stunning at the same point. A nature lover can enjoy the adventure series here. If you love to explore nature's landscape, then this resort is best for you to visit during these holidays.
6- Labadi Beach Hotel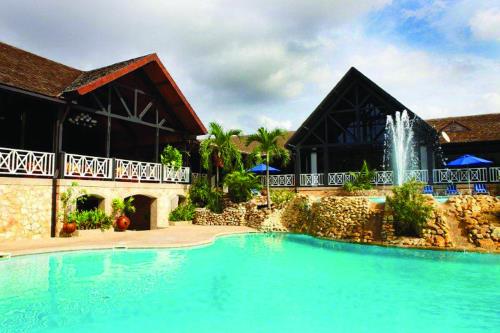 Labadi Beach Hotel is located in Ghana, the capital. It is a luxurious resort situated right on the edge of the Atlantic Ocean. This is an excellent place to explore the coast of Ghana and relax in the lap of nature.
Moreover, the place features scenic Labadi Beach and other private beaches. This would be a perfect place for a beach outing, adventure, and many more activities. The place is easily accessible from the nearby airport. It is the place where most of the tourists stay and play adventure games in Ghana.
7- Aqua Safari Resort Ada Ghana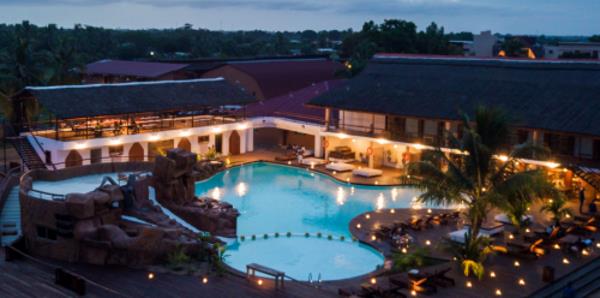 Want to go on a nature safari? Then it would help if you visited the Aqua Safari Resort, Ada Ghana. It faces out to the River Volta and upstream to the Atlantic Ocean. The resort features luxurious rooms, bars, and restaurants. Moreover, you can also enjoy the calm diving in the deep ocean, crab-fishing, and many more.
If you love jet-ski, then this place is perfect for you. Whether you want basket-weaving or boat building and another game-fishing excursion, the place is perfect to start. Aqua Safari is enriched with modern amenities and fancy décor, including sizable areas with luxurious rooms.
8- Alabama Beach Resort
Alabama Beach Resort is a perfect place to spend a vacation. This is a stunning sunny resort present on the ground of Laboma Beach. It is a perfect holiday destination for the beach enthusiast. The resort also hosts music festivals and beach parties where people can enjoy lavishing the ocean and beaches' beauty.
From luxurious compounds to large-size halls and mouth-watering desserts, you'll enjoy everything here and live a royal life. This would be a perfect blend of nature and modern designs.
9- Lansdown Ibru Height, Ghana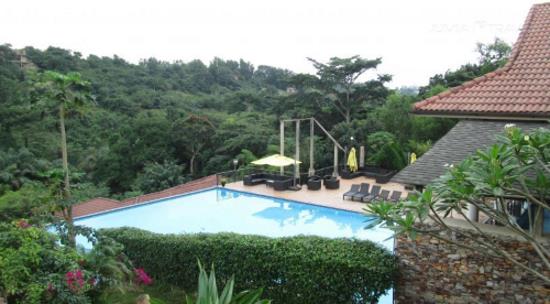 The Lansdown Ibru Height is a pretty much relaxing resort, where everyone loves to visit. It usually takes around one hour to reach here from Accra. Here, you will have eight luxurious villas, and each villa boasts three king-size bedrooms and a patio. The open clubhouse is just amazing to watch. The resort restaurants offer you Ghanaian cuisines and a lip-smacking menu. There is a tennis court too where you can play with your friends.
10- Best Western Plus Atlantic Hotel, Takoradi, Ghana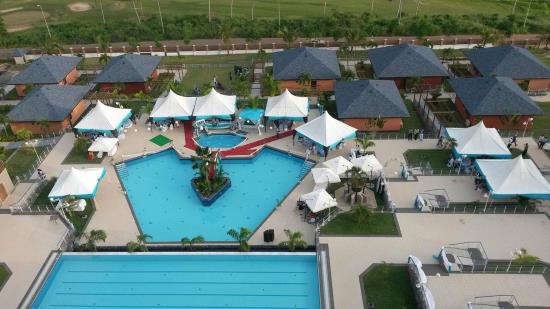 If you love to spend your holidays on the ocean side, this is a perfect place. Best Western Atlantic Hotel is present at the coastline from where you can stare at the ocean beauty. The hotel is boasted of ocean view restaurants and bars that offer mouth-watering buffets and traditional Ghanaian cuisines.
Conclusion:
These are the top 10 beach resorts in Ghana. This time if you are planning to visit Ghana, then add these beautiful beach resorts to your list. The luxurious treatment and comfort that you get here will be a lifetime memory for you.