Are you planning to go with your baby or toddler to the beach? Well, if you plan so, then you need to keep the baby beach packing list ready. When going out with a baby, you need to keep track of many things and carry essential items.
Babies require clothes changing, toys, and a lot more things. So, next time when you make up your mind about a beach trip with your baby. There's a way that helps to organize everything and settle everything so manageable.
What to pack for the beach with a baby? Follow this baby beach checklist, you'll find everything your child needs to spend a great day at the beach enjoying the seawater while not being exposed to the scorching sun.
What to pack for the beach with a baby?
Are you confused about what to bring to the beach with a baby? Then, check out the things to be packed with you.
Baby Beach Inflatable Pool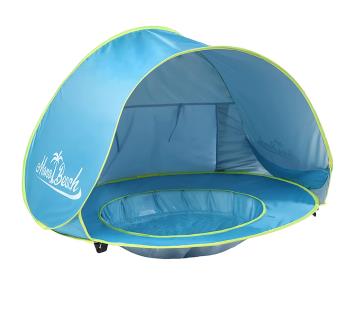 Babies are not like adults who can enjoy single clothes, swim in the ocean freely, and enjoy other stuff. Little toddlers are not trained to handle environmental conditions, so they require some essential things to enjoy the outing.
An inflatable pool is essential for the kids so that they can enjoy themselves in their own space. Moreover, an inflatable pool helps to keep them protected from the outer environment. Apart from this, a beach tent with an inflatable pool helps protect your kid from harsh sun rays.
Beach Towel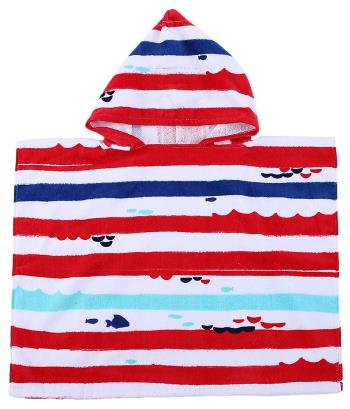 This is one of the essential things to pack before moving ahead to the beach with your kid. While playing water games and crawling on the beach, kids get wet and wet skin can create rashes that may trouble them for longer.
Plus, the sticky sand on their skin may make them irritated after some time. So, it is essential to pack a beach towel that helps you to pat dry them after playing. Furthermore, this helps to absorb the moisture and keep babies dry.
Carry at Least two Swimsuits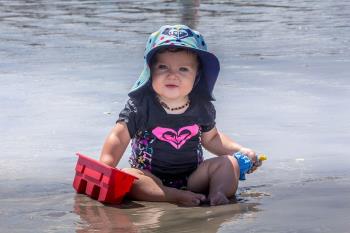 Well, if you have a plan of staying at the beach for a long time or three to four hours, then do not forget to pack at least two swimsuits or cover-ups for your toddlers. It is the most crucial thing to be included in the packaging list for a baby beach vacation.
Babies have a habit of wetting their clothes. So, if you have an extra swimsuit in your pack, you will be able to change with the dry one and keep your baby dry. Taking cover-ups with you is also helpful to keep your babies protected from the harmful UV rays of the sun.
Baby Beach Shoes or Water Shoes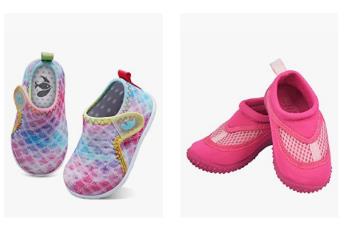 Roaming barefoot on the beach sand can torture the toddler's feet and may burn their skin too. If your toddler is crawling or has started to walk, then make sure to take a pair of beach shoes or water shoes with you. This will be a great way to keep them dry, cool and prevent skin-burning issues.
Moreover, the water shoes are also counted into the essential items to keep with you when heading to the beach with your kids. It also helps toddlers from the stings and stones present at the beach sand.
Breathable Baby Carrier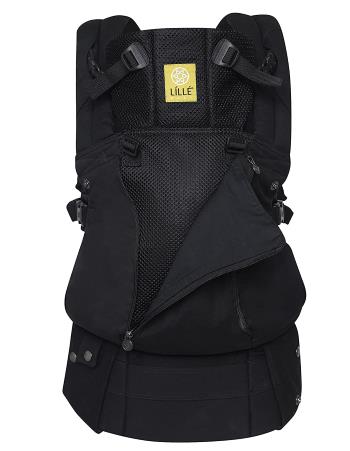 Babies usually get tired after playing and need a nap. Thus, a baby carrier is perfect for carrying your baby quickly and bringing them close to you so that they can feel comfortable and sleep peacefully. Apart from this, a baby carrier is also helpful to carry your baby when you are roaming on the beach.
So, if you're going with your toddler, do not forget to bring a baby carrier with you. LÍLLÉbaby complete all seasons six-position baby carrier Is perfect option.
Baby Sun Hat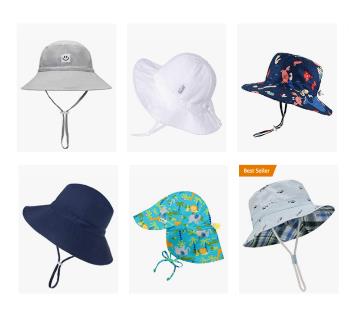 Going to the beach means taking your kid under the direct heat of the sun. Direct sunlight can damage your toddler's skin and may even cause skin burn because their skin is much more delicate than an adult's. Therefore, add a baby sun hat to your beach packing list for the baby.
Sun hat can provide adequate shade to the head, eyes, and ears of your baby. Thereby, keep your toddler from the direct sun rays that may cause damage to them.
However, make sure to have those hats for babies with adjustable chin straps because babies have the habit of throwing everything down from their heads. So, an adjustable chin strap helps to keep the hat secure on their head.
Diapers and Baby Wipes
When you are going to the beach for long hours with your toddlers, do not forget to pack some extra diapers in your backpack. Babies wet their pants too often, and you don't have enough water to wash them on the beach. So, babies' diapers will help to keep them dry and safe from mess.
Above this, baby wipes help to clean them easily, even without water. Hence, make sure to keep some extra diapers and baby wipes when you are moving ahead at the beach. Also, carry some plastic bags with you to keep used diapers and wet clothes in them without making a mess.
Baby floaties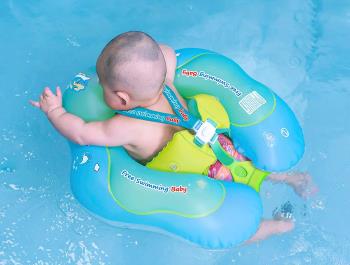 Floaties help to enjoy water games with your babies and keep them secure from deep water. If your baby loves to play water games, then take the floaties with you. You have three different kinds of floaties to choose from, which are as follows:
Puddle jumpers: This kind of floaties is excellent for toddlers because it fits them well.
Swim Vests: These are for little kids, especially crawling or running with their toddler steps towards ocean waves.
Inflatables: This kind of floaties is helpful for kids to swim around you and keep them shaded as well. Inflatables are perfect for playing in the pools and ocean but make sure to be around your babies.
Baby Sunscreen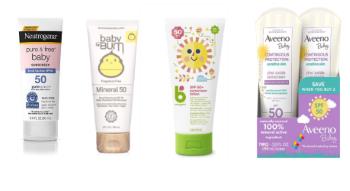 Sunscreen helps to keep you protected from the impact of harmful UV rays of the sun. The skin of your babies is extremely delicate as compared to you. So, before you take your babies with you on the beach, do ensure to apply sunscreen on their bodies, especially the exposed areas.
Also, keep a bottle of sunscreen with you so that you can apply it timely if needed at the beach. Plus, take sunscreen with SPF 50+ because this will help block the UV rays and prevent skin damage.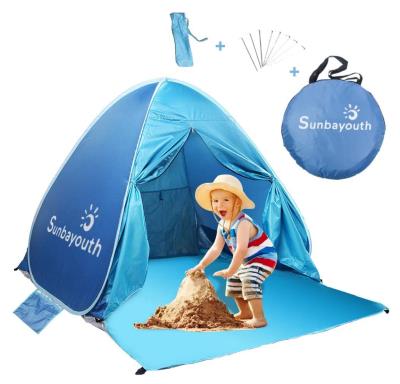 Carrying a beach tent when you are going on the beach helps to keep you and your baby protected from scorching sun heat. It hardly takes about a tiny space like a beach umbrella but offers a prominent shading place. Moreover, they are resistant to wind and keep you and your baby shaded during a hot sunny day.
Insect Repellent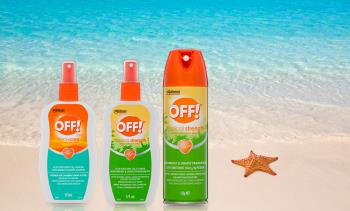 Biting flies, mosquitoes, and other insects keep roaming around you and your toddlers when you are on the beach. A mosquito bite can irritate your toddler and may invite many diseases such as dengue, malaria, and many more.
So, it's better to be safe and bring insect repellent when traveling to the beach. Also, make sure to apply insect repellent on your baby's body, especially the exposed area, so that you can keep them protected from insect bites.
Baby Beach Toys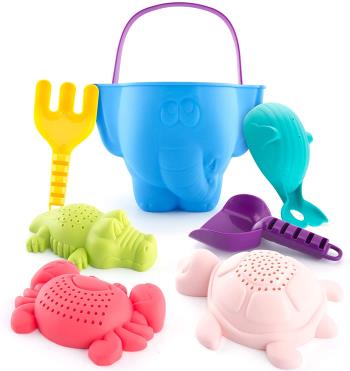 Many parents are not in favour of bringing toys with them for their toddlers on the beach because some toys may get lost in ocean waves. Moreover, they take too much space in a backpack, so parents avoid bringing toys.
But remember that kids love to play with toys and like to build amazing sandcastles. So, it would be amazing to bring some cute little toys like balls, buckets, shovels, boats, kites, and anything else that your kids would like. Getting toys will help you to keep them busy playing.
Beach Chair for Baby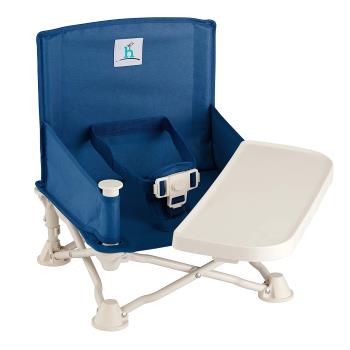 Even your whole family can sit over it. A foldable beach chair can also be an excellent choice for the toddlers and you if you want to sit near the beach waves.
After hours of playing, the toddler wants to take a little break and look for a chance to sit. You would also need a little break to relax after looking after them. So, it is essential to have something to sit on with you. A beach blanket is an excellent choice to take with you because it is easy to wrap out and pack.
Sunglasses for the Baby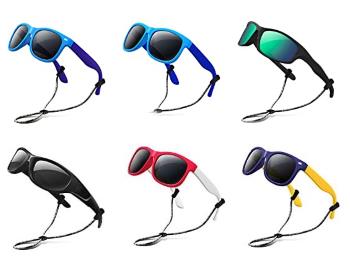 Direct sunlight can cause damage to the eyes of toddlers. In addition, it can irritate the eyes. During the windy condition, it can also enter into the toddlers' eyes and you too, which can cause trouble. Therefore, do not forget to pack sunglasses for your kids when you are going to the beach.
This not only protects you from direct sun rays and sand but also keeps your kid's eyes cool. But, like the hat, kids have the habit of throwing things away from them. Similarly, they throw the sunglasses as well. So, do ensure that you bring an adjustable back strap sunglass for them.
Healthy snacks to eat
Kids feel hungry after a few hours of play, and feeding them with outside food during these days isn't safe for their health. So, before going on the beach, do ensure to pack some healthy snacks and refreshing drinks with you.
You can pack some fruit juices, sandwiches, fruits, sun chips, peanut butter sandwiches, and milk bottles for your kids. Please keep them in a bit cooler so that you can keep them fresh. Moreover, this will help in feeding them at the right time and keep them energetic.
Skin Moisturizing Lotion
The skin of the toddlers is so delicate it gets tanned and burned quickly under the scorching sun heat. So, next time when you are packing beach necessities for babies, add an aloe vera-based lotion in it. Reapplying it to the skin will help to heal from the sunburn and reduce the redness.
Aloe vera-based lotion will help heal from sunburn wounds and leave a cooling effect on the skin. Although you can apply it when you are home and come back from the beach, it would help if you keep it with you if you need to use it on the baby's skin.
Extra Clothes
After playing in the water, it is evident that you cannot leave your baby in wet swimming suits. It may trouble their skin and create rashes over their tiny bums and other areas too. Hence, please pack an extra pair of clothes for them. This will help to keep them dry and protect their skin from rashes issues. Also, if your baby has the habit of wetting clothes over and over again, then do ensure to have two pairs to be on safer mode.
Pacifier
Some parents give a pacifier to their babies to keep them calm and playful. If your baby too uses the pacifier, then bring a pacifier with you.
Backpack for keeping all the things
When you are packing the best beach gear for babies, it is also crucial to have the ideal backpack to keep all the things securely. So, take a small bag and a large one. You can carry all the accessories like sunglasses, keys, pacifier, baby lotion, sunscreen, shades, comb, and other little things in the small backpack.
You can carry other items like clothes, swimsuits, matte, and other things in a large backpack. A foldable chair, umbrella, and tent can be held in your car as well. The large backpack is also helpful in keeping toys and other essential items too.
Make sure to choose the right size backpack for your kids so that you can carry each and everything manageable and safely. Also, make the packing list for a beach vacation with a baby so that you can manage everything at your fingertips.
Over to you
Taking a baby isn't easy as it seems to be when you are going on the beach. Many people often get confused what to pack for the beach with a baby. So, now your hurdles have been sort out because here is the complete list of packing items that you can pack for your babies before you move on the beaches.
Along with these items, try to keep other essential things you think your baby needs the most. This will help to avoid all the hassles and enjoy your beach trip properly.